TUA signs a Memorandum of Understanding with Fscire (Bologna)
On 14 October 2022 in Bologna, Italy, a cooperation agreement was signed between the Fondazione per le scienze religiose (Fscire) and the Theological University Apeldoorn (TUA). On behalf of the TUA, this so-called Memorandum of Understanding (MoU) was signed by the rector Prof. Dr. H.J. Selderhuis. On behalf of Fscire, Dr. Francesca Cadeddu, director of research, signed the agreement.
Fscire is an internationally renowned institute where research takes place in the scientific domain of Theology and Religious Studies, with a special focus on the history of Christianity, Judaism and Islam. The cooperation mainly concerns the exchange of lecturers and researchers. Fscire wants to make use of our expertise on Reformation and Puritanism, while TUA benefits from Fscire's rich collection and large network.
TUA rector Prof. Selderhuis: 'I am glad that the long-standing cooperation with Fscire can now be given even more substance.'
Previous MoU's have been signed with North-West University, Potchefstroom, South Africa (2005), Westminster Theological Seminary, Philadelphia, USA (2014), Chongshin University, Seoul, South Korea (2015), Evangelical-Reformed Seminary (STTRII) in Jakarta, Indonesia (2017), Calvin Theological Seminary in Grand Rapids, USA (2017) and Hapdong Theological Seminary (HTS) (2019).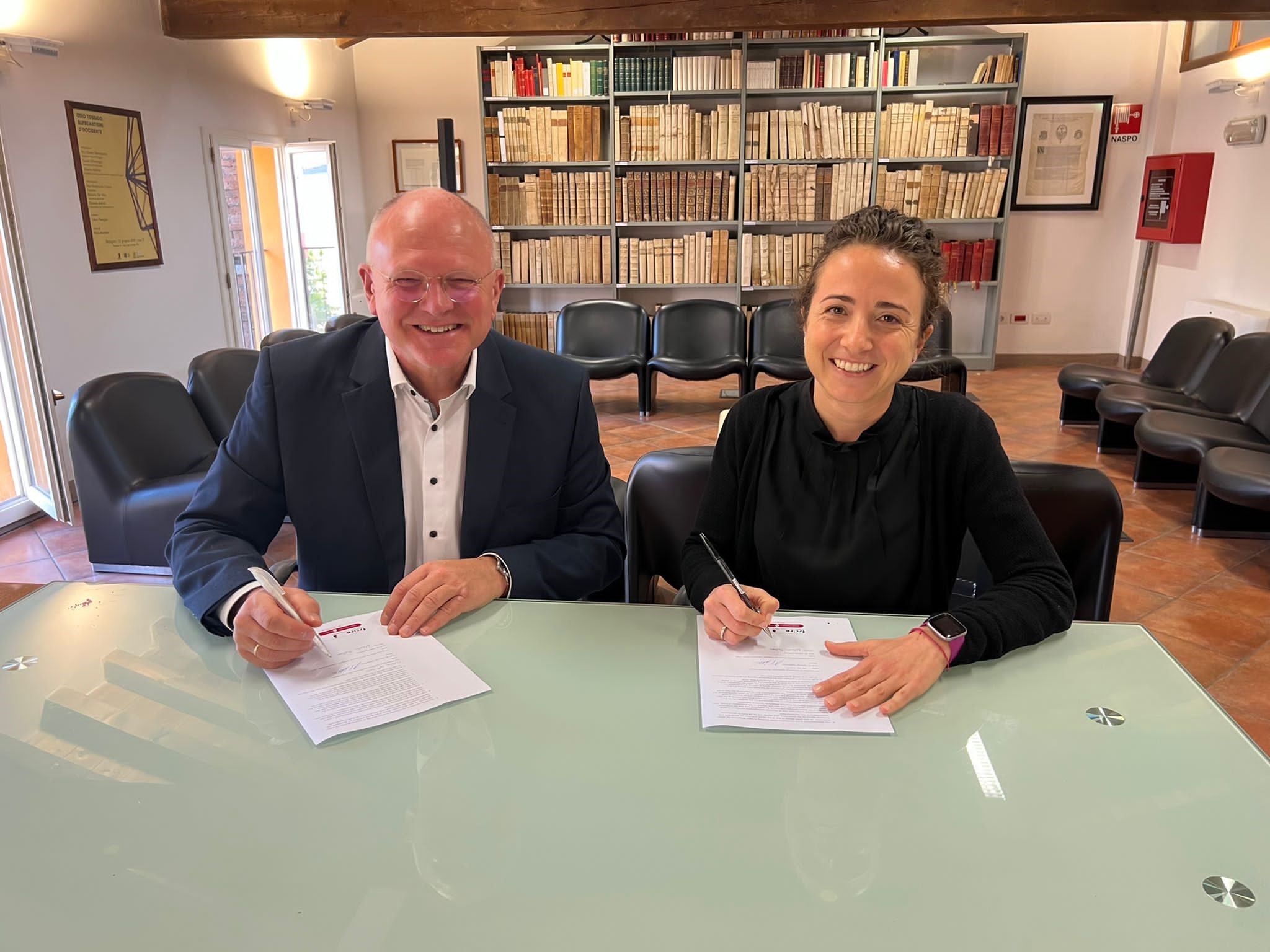 Image: Prof. Selderhuis and Dr. Cadeddu signing the cooperation agreement.