Students about their studies
Willem Jan van de Velde, Master student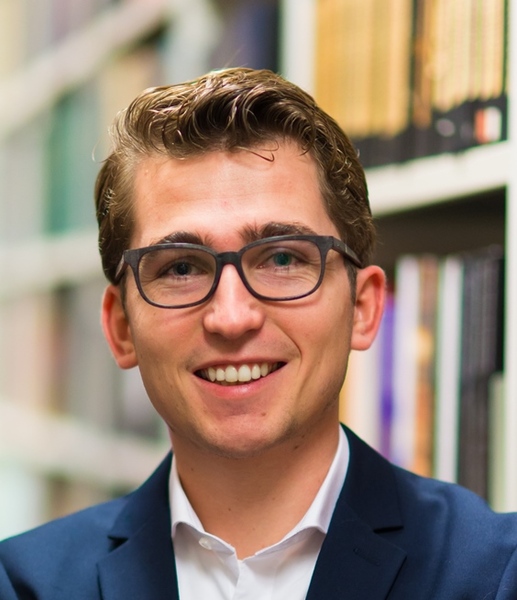 Since the spring of 2012 I have been studying theology in Apeldoorn. Since that time I have learned a lot about God's Word and what others have said and written about God and His Word. In depth, I have gotten to know Him better. And what is more beautiful than this? Of course there are other beautiful studies as well, but theology stands out head and shoulders above all others. It is a subject where you learn to think about the most essential things in life. That's what makes me so enthusiastic about this subject.
For me, studying theology is what you do at the TUA. TUA is known for its small scale, Reformed identity, personal guidance, and students from different Reformed churches. I can talk about this from my own experience. What makes the lectures so interesting is that there are so many disciplines in all sorts of areas. Think for example of Old and New Testament, original languages, church history, exegesis, philosophy, pastoral studies, preaching, ecclesiastical law, missionary scholarship and pedagogy.
At the moment I am following the Old Testament subject track with professor Peels. During these lectures the minor prophets from the Old Testament are discussed. We think about the image of God in the Old Testament, the revenge and repentance of the LORD God and we look at differences and similarities in the so-called minor prophets. So there is a lot to learn and it is also very interesting. Accordingly, I really enjoy going to college.
Of course at the TUA we also learn how to translate Biblical texts, in what context they stand and how to explain them. The teachers tell us how to listen to the Bible. This exegesis can then be used in the field of homiletics (preaching), but of course it also has a connection with dogmatics and pastoral studies. In this way a lot of lines come together from different disciplines.
In short, there is a lot to learn at the TUA. As a future theologian you will get a broad and thorough education in Apeldoorn. The expert lecturers enthusiastically pass on their professional knowledge to the students. I enjoy studying at TUA. If you're considering studying theology, be sure to come and see if you can join me in Apeldoorn!
Fianne de With, Master student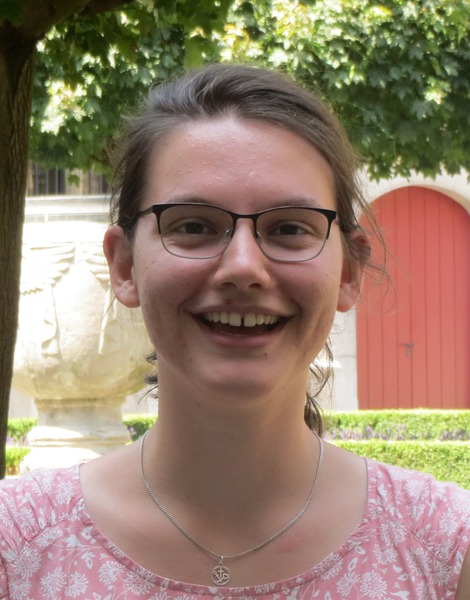 Since I came to study at the TUA in 2012, this place has started to feel like my home. The small scale of the program and the personal contact with lecturers and students from different year groups ensure that there are people talking about 'the TUA community'. We form a community mainly because we have a common goal, expressed in TUA's motto: serving knowledge. What we do at TUA has to do with our deepest desires and beliefs.
By studying at the TUA, a world has opened up for me. The world of the Bible is so rich! In order to understand it, you have to master Hebrew and Greek and learn the ins and outs of exegesis. Subjects such as dogmatics, ethics and missiology help you to express the Gospel in the present time. Of course we also think about the practice of liturgy, preaching, pastoral ministry, catechesis, diaconate, and so on.
What appeals to me about theology is the breadth of the study: language, history, philosophy, psychology, it all comes up. At the same time it is always about the core, about what really matters in this world.
The nice thing about studying at the TUA is that you meet students who differ in terms of age, previous education and church background. This creates exciting contacts. This is given concrete form, for example, in the annual integration lectures and theme days, where we as students and lecturers spend a number of days together around a certain theme. The student association also has added value in this aspect. At the TUA, you are formed by lecturers who teach with heart for their profession and with an understanding of business. The educational support staff is always ready to advise and assist you. For example, a lot is possible if you want to combine your studies with a job or with another study.
At the TUA I get a solid foundation that teaches me to think about God, faith and the world. With this foundation I realize more and more that there is still so much to discover!
Mans Raveling, Alumnus student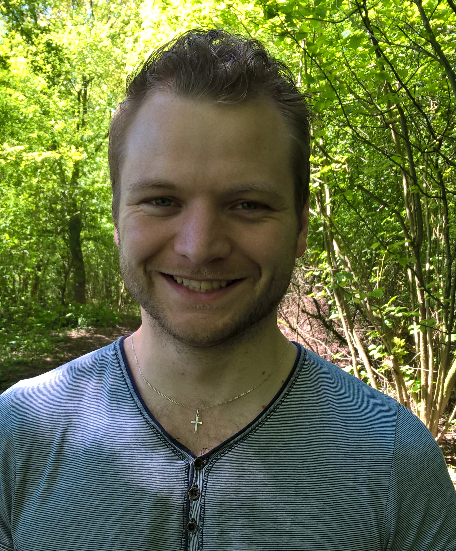 There you are, as a brand new minister, in a newly decorated study room, in a new house, in a new village and in a new congregation. Of course you have spent 6 years getting ready for this moment, but when the time comes, it still feels a bit unreal at first. Fortunately, the study of theology in Apeldoorn has given you enough preparation to serve the church with God's Word. Still, you have to find your balance and suddenly put 6 years of theory into practice. This is something you can only do in dependence on God the Father. Something that we as students in Apeldoorn have been told over and over again.
That is also the reason why I look back on my time in Apeldoorn with great gratitude. It is not only a program in which your knowledge grows, but, more importantly, a course of study in which your faith is deepened. This not only because of the lectures that are given there, but also because of the contacts that are made with students as well as teachers, professors and educational support staff. The look back at ' Apeldoorn' is a look back full of gratitude and joy. Gratitude for everything I was allowed to learn and the friendships that were made. Joy about everything we were allowed to experience during our student days, both at the TUA, in our student house and at the student association PFSAR. If I had to summarize it briefly, I would say that studying theology at the TUA has brought me more than just a degree.